Our naughty and nice learnings for ecommerce success beyond the Christmas season…
By our Head Of Product Strategy Janaka Fernando
Like it or not, there's only a few more sleeps till Christmas – which means shopping mayhem! Yet the challenges faced by bricks and mortar only retailers have put many shops on Santa's naughty list, with the UK high street suffering its worst year on record.
Compare this with the smartest ecommerce and omnichannel retailers who are innovating to optimise the customer experience for shoppers. For these brands, it's no longer just about the sale, it's about the referral a customer will give you because you've surpassed his expectations.
At Made to Engage, we've help renowned retailers like Eason to get spectacular results through pushing their customer experience hard. That's why we're using our know-how to bring you four gifts that will help you accelerate away from competitors in 2019.
You can think of it as money in the bank. It certainly beats getting socks. So feel free to get excited, Kevin from Home Alone style!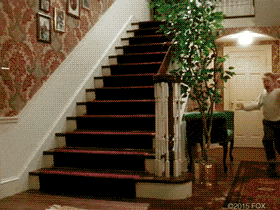 Your 4 Christmas ecommerce stocking fillers:
Gift 1: Create Christmas cheer with Click & Collect
Today's online customers are getting used to ordering a paperback on the train to work and picking it up at a convenient place or having groceries delivered within hours. If they can't get what they want in the time it takes to eat a mince pie, tensions can flare redder than Rudolph's nose.
Agile retailers are reacting to these demands with delivery options that take convenience to the next level. For example, when Sainsbury's bought Argos in 2016, it quickly unveiled its plans to roll out Argos Click & Collect across 2000 drop-off points. it's clear Sainsbury's believes competitive advantage lies in convenience – and it's not wrong. Since the takeover, Argos has enjoyed solid growth.
At Made to Engage, we're experienced in helping major organisations leverage Click & Collect to enhance customer experience and drive sales. We introduced Click & Collect for Irish retailer Eason, enabling customers to get a book in their hands within two hours and raising revenue by 49% last Christmas. And we're constantly thinking up new ways to push this service even harder for our clients in 2019.
Econsultancy predicts Click & Collect usage will double by 2025. But it's how you use it that matters. And the companies set to benefit the most could be pure-play ecommerce brands looking for better ways to give customers what they want – at the drop of a Santa hat.
Gift 2: Add some sparkle with personalisation
We all love to get personal at Christmas. It's about showing friends and family how much you care. Meanwhile, retailers try to create personalised experiences that stir those Christmas emotions of happiness and generosity all year round. Many ecommerce businesses are already making relevant recommendations to customers that show an understanding of why they make the choices they do. Are they a brand fanatic? Do they prefer certain styles or features?
As a much-loved brand with a loyal customer base, our client Hornby has integrated a robust pre-ordering system into its platforms which uses data to target customers to pre-order a relevant item before it's manufactured, based on their preferences. This functionality gives customers little reason to leave Hornby so it's no surprise it is considered a major driver of growth within the company. In 2019, we'll be working with Hornby to build their personalisation capabilities further by getting deeper into customer passions and motivations.
The father of this data-driven approach is of course Netflix who customise what you watch based on data about your preferences. In 2019 we're likely to see more brands following that model of using deep data insights to understand the passions of the customer. If companies truly listen to customers, it will empower them to create experiences that shine brighter than a Christmas lights switch-on.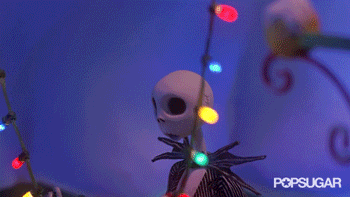 Gift 3: Wrap your reviews up with a great big bow
Today's retailers are well aware of the importance of online reviews. A few positive words, written by a stranger, can give your business a huge boost. But there are more than a few Bah Humbugs out there which can cause huge damage to a brand's reputation. A recent study by Invespro shows a single negative review can cost a business about 30 customers.
If your business is large, you may have hundreds of incoming reviews in a day, so a strategy that safeguards your reputation is essential. At Made to Engage, we're experienced in helping large organisations to develop strategies that encourage customers to provide feedback in a way that builds positive awareness of your brand.
Considering that 92% of people hesitate to do business with companies with less than four out of five stars, your reviews need attention. Having a five-star Google rating is important in today's competitive business world and positive reviews are vital for businesses to boost their Google ranking, which helps you to build your credibility and win customers.
Gift 4: Put voice search under the retail tree
Let's face it, we all love to get a gadget at Christmas. If you want to add a must-have bit of tech to your ecommerce offering in 2019, you could do a lot worse than to make it voice search. By 2020, 50% of all searches will be by voice, according to ComScore. If you start optimising your online experience right now to include voice search, your customers will reward you for years to come - in sales that would impress the big jolly red man himself.
Understanding how your customers engage with voice search is key. In-home assistants will provide one result for customers, so AI must be able to confirm the details it gives are 100% reliable. If there's conflicting information about your brand across platforms, it's going to rank low in results and be ignored by voice-search. Updating your details constantly, so the Google algorithm finds you relevant, is vital.
In addition, Alexa Skills has provided brands with a huge opportunity. This function allows customers to download skills to their Alexa device then get updates every day on it. Through Skills, businesses have an ability to talk to the part of their audience that requires that skill. If you take these steps now, you'll be in position to outdo your competition before voice has reached its potential a few years' time.
Hope you enjoyed your gifts!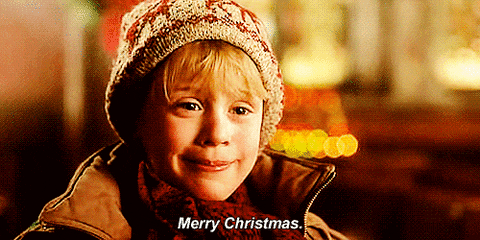 There will be winners and losers, and it will be interesting to see who makes the most of our stocking fillers to grow their ecommerce success over the next year. There's a lot of change afoot but it's exciting and at Made to Engage we're looking forward to being part of it.