Digital Trends 2017 - Predictions from our team
In the world of digital, January is all about looking forward, strategizing and planning for future growth.
And this is something we've been doing a lot of this month at Engage. As the first month of 2017 comes to a close, we're examining what the year will have in store for the industry and how we can navigate these waves successfully for our clients and for ourselves as an agency.
2016, of course, was quite a year and one that most of us would probably like to shut the door on. But world politics and celebrity deaths aside, the advances in digital can't be ignored; with the rise of VR, AR, IOT and various other futuristic acronyms.
There's no doubt that 2017 will bring its own share of Pokemon Go style surprises and from having our ears close to the ground, here's what some of our team think will be big in for digital in the year ahead.
Rise of the bots
During a keynote speech at a 2016 Microsoft Build conference, CEO Satya Nadella proclaimed that 'bots are the new apps' and we tend to agree.
This is also supported by research from Gartner which suggested that by the end of 2017, only one third of customer service queries will require human interaction.
For companies that do not have the resources and mind-blowing budgets to invest in artificial intelligence voice control assistants, chatbots are a less complex and less expensive way of revolutionising online customer service.
In 2015, Facebook opened up its Messenger platform to third party chatbots – moving the social network towards a marketplace for transactions. Microsoft then too followed with their own Bot Framework.
Further to this, the past 12 months have also seen an incredible increase in start-ups and tech enterprises experimenting with building their own chatbots.
But it's not just customer service that will be impacted by the rise of the bots. Chatbots have also been developed for a variety of administration tasks. So next time you have a meeting to schedule, don't expel unnecessary energy by putting it into your Google calendar – get a bot to do it for you.
Intelligent personalisation
Personalisation is not a new trend; certainly for us at Engage. We're an Episerver Premium Partner and using the marketing technology of the CMS platform, we have enabled personalisation for many of our clients and have seen first-hand the impact it has on engagement levels and, ultimately, ROI.
In 2017, however, we predict that marketers will be able to make more use of assisted personalisation to provide richer customer experiences across all channels.
We believe that businesses will invest more in technology platforms (such as Episerver and IMB Marketing Cloud) that are able to carry out personalisation more effectively and efficiently and can provide a seamless, targeted experience across multiple channels such as email and Facebook.
In terms of marketing, we see this having a significant impact on email strategies. Customer data combined with the sophisticated technology will allow for intelligent automated email campaigns that drive results.
Voice Control
Amazon reported that over 1 million Alexa devices were sold over the Christmas period, showing the mounting demand among everyday consumers for affordable artificial intelligence. Although it started out as a gimmick, with iPhone users asking Siri questions to laugh at the ridiculous answers, consumers do like voice controlled AI and brands are seeing the opportunity to enhance their products through this technology.
With Siri and Alexa supporting apps, this means we can develop voice interfaces for our products. This is going to create interesting shifts in how we search online and with products like Kolibree, the world's first AI toothbrush, this shows just how embedded AI will be in our everyday lives.
Animation to help usability
Animation has been a prominent trend in design for the past few years but is fast becoming more than a way to make your site look modern and trendy. Web technology is getting closer to native mobile apps and, rather than just using this to add more clutter, animation is starting to to make websites easier to use.
In 2017, we predict that functional animation will be introduced into the wireframe concept to form a key part of the design process from the outset. Of course, like all other design decisions, there will have to be more validation on functional animation to ensure that it facilitates journeys properly.
Single purpose
A few years ago, when apps were the new big thing, we wanted them to be all-singing, all-dancing with multi-functions and services – the more they could do, the better.
But this phenomenon has sharply come to an end, as apps and websites turned out to be Jacks of all digital trades and masters of none.
2017 sees a laser focus on single purpose apps and websites which do one thing and do it really well. This is most evident in the way that Facebook has progressed from one giant social media app, to now have more than eight separate apps for messaging, gaming and all its key functions.
With mobile usage increasing by the millisecond, consumers have less time and higher expectations. They are much more interested in specialist apps and websites that encompass complex, niche functionality, with simple, intuitive designs and architectures. And this is why products like IAWriter, Adobe Draw and Mini Metro are currently excelling.
VR, AR and Immersive Content
Over the past 12 months, online experiences have evolved beyond expectation. Content delivery has changed dramatically away from written format and towards video and motion graphics. With regards to marketing, more brands are ditching their company blogs in favour of Snapchat and Instagram where content is faster, simpler and more effective.
As VR and AR become more accessible to the mainstream, we predict the beginning of immersive content as the standard.
We've already seen brands experimenting with these tools in 2016, such as McDonald's who created a Google cardboard VR headset and an accompanying ski app to go with their Happy Meals.
However, as the software technology for VR and AR reduces in price, smaller businesses are likely to invest heavily to sell experiences and feelings. We expect that the travel and tourism industry is set to undergo the greatest transformation through virtual and augmented technology but this will undoubtedly roll out fast among other sectors.
Internet Of Things
Internet of Things has been promising to disrupt the digital space (and our everyday lives) for quite a while now, but we believe that 2017 is the year that IOT will reach the mass market and take hold of small business strategies.
Products are most accessible, IA and app technology is advancing the capabilities of IoT and, most importantly, customer needs are more sophisticated as everything we own, slowly becomes 'smarter.'
As a result of this, we expect that SMEs begin to tap into the potential of IoT this year, with marketers in particular including content distribution across smart products as a key part of their strategies.
In late 2015, an Accenture survey revealed that: "84% believed that their organisations have the capability to use IoT to create new service-based income streams. However, only 7% have built an IoT strategy and made concrete investments." As barriers to entry reduce and consumer interest roses, we expect this 7% to increase significantly for 2017.
Big Data
Last year, big data became a cornerstone of how big businesses operate and for the year ahead, there's no doubt that data will continue to drive marketing efforts.
This year though, we foresee the beginning of SMEs gaining access big data and accompanying tools, such as predictive analytics and data visualisation, to gain a more rounded, cross-channel view of customers.
In 2016, Barclay's bank carried out a survey among its business customers to discover that 56% of SMEs check business data rarely to infrequently, while 3% have never looked at their data.
As personalisation takes hold of digital marketing, SMEs are now becoming increasingly aware of how data can be used to deliver optimised and targeted communications for increased ROI.
Programmatic advertising
In November, media agency Zenith reported that programmatic advertising is set to grow faster than any other digital medium in 2017; by 31% - taking us one step closer to 'Minority Report' style future.
In 2016, the UK is expected to have spent over £2.4bn on programmatic advertising, compared to £1.8bn in 2015. In 2017, we anticipate the widespread adoption of programmatic advertising by brands of all sizes. As 2015 and 2016 were spent experimenting with the technology, we predict greater creativity, such as brands using programmatic advertising to carry out storytelling.
We also see programmatic advertising becoming the key to winning micro-moments and delivering targeted right-channel, right-moment content to users.
There will also be streamlining of ad delivery across mobile devices. According to Econsultancy, smartphones accounted for 71% of all mobile programmatic transactions in Q1 of 2016.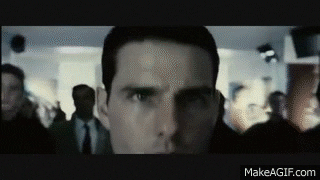 Dark social
Not to be confused with the Dark Web, Dark Social is an important concept for digital marketers to get to grips with in 2017.
There's an extraordinary amount of link sharing through private messaging apps like WhatsApp and Facebook Messenger which cannot be tracked and measured. In fact, it's thought that Dark Social represents 70% of all sharing activity.
Although accurately tracking this traffic seems unlikely to happen in 2017 or even beyond, we predict a rise in Dark Social attribution tools and techniques, so that marketers can get closer to properly analysing and interpreting this data.
RankBrain
In 2016, it was announced that Google is using a machine-learning artificial intelligence system to sort through search results.
This system is called RankBrain and uses artificial intelligence to embed vast amounts of written language into mathematical entities, called vectors, which the computer can understand.
Rankbrain is understood to be part of the overall Hummingbird search algorithm; of which there are more than 200 ranking signals. So, it's not the only factor which will rank all searches, but it is an integral part and is thought to be the third most important aspect of ranking.
To benefit from RankBrain, digital marketers will need to get back to basics with SEO and place emphasis on keyword research and defining keywords. It is essential that keywords are properly mapped to user searches and most importantly, they must be continually optimised and improved.
Although RankBrain won't take over all search rankings just yet, it does seem like there will be a not-too-distant future where no human intervention is required when sorting search results.(Yes, the machines are taking over)
So, like AdWords, Google may use a metric similar to Quality Score to rank pages, which means that your CTR could be a deciding factor.
We hope our digital predictions for 2017 gave you some food for thought.
If Digital Success is on your list of New Year's Resolutions, contact us to find out how Engage can make it happen.